As an organizer, I say this phrase a lot, "trust the process." I am referring to the process of working with a professional organizer. Many potential clients are nervous about working with someone who actually enjoys decluttering and organizing. Just the very nature of what organizers do is scary and intimidating to some people. I had a client once tell me that she was nervous to hire me because she expected me to judge her and how she lives. She said something like, "I'll bet your home is always free from clutter!" Yes, organizers typically like to live clutter-free, and some of us find it easy to stay organized, but NO, my home isn't always clutter-free! I do laundry. At times, there's clean laundry all over my bed waiting to be folded. If I'm in the middle of a project, there might be things all over my living room floor. And I could go on. But the main point isn't whether organizers' homes are clutter-free; the point is that organizers don't judge. We love to help people declutter, sort, donate, and organize their spaces in an effort to create a stress-free, beautiful environment! So as I say to all potential clients, "trust the process!" There's no judgment. We love this work! We look forward to helping you!
Here is a before picture and then the after picture of a recent organizing job I did. I love to organize pantries and linen closets! Why? Well, because typically there isn't any real attachment to canned goods and old makeup. So clients are usually more at ease and ready to purge or donate the items in these spots. An old hairbrush doesn't usually bring up any sentimental thoughts!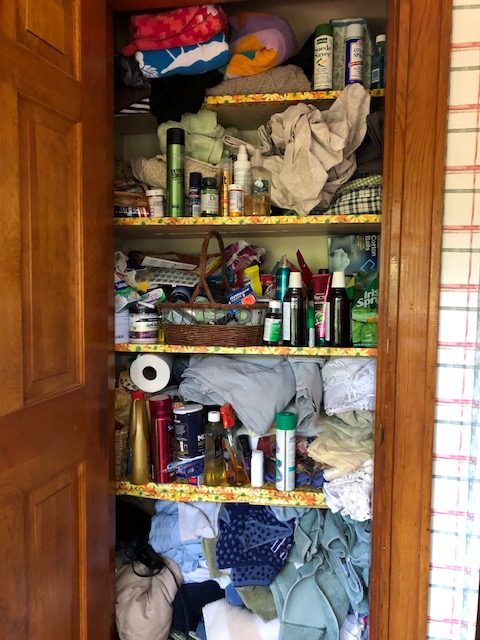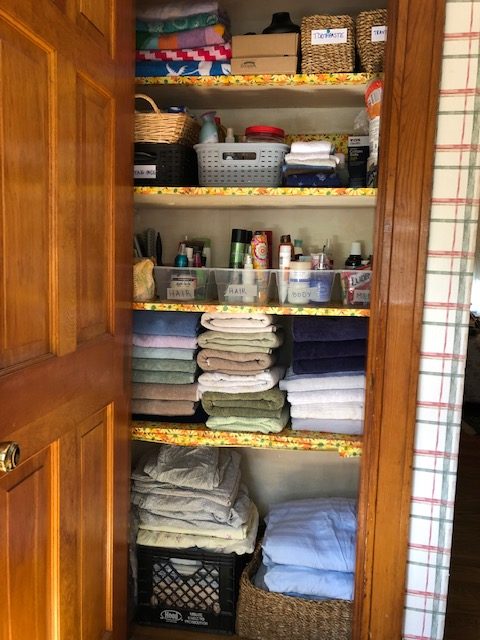 I always recommend that clients start their organizing journey with areas of their homes that are less sentimental. This way, the process goes faster and smoother. It's less stressful overall. And then we can work up to the more difficult things: old photos, letters, family heirlooms, and all of the other sentimental stuff. Once we get through a linen closet or a medicine cabinet, the client usually feels good; we've accomplished something, and the results look good! So this makes the client happy, and with happiness comes less stress, and with less stress, we can tackle a more difficult area of the home.
Trust the process. Trust the organizer. Trust that you are in good hands. We know what we are doing. We are aware of how many feelings come up when doing this. It's both exciting and nerve-wracking! It's sad and happy at the same time. We know you can feel stressed and frustrated looking through your personal things with a stranger. We can pick up on your feelings. We adjust our pace as we work with you. There are times when clients need a break: a walk around the house, a glass of water, a snack, some air, or just a change of task for the moment.
If you are thinking of hiring a professional organizer, talk with her/him first. Sometimes a 15-minute call can do wonders to relieve some of that anxiety. I've met potential clients for coffee or lunch so that they can get to know me. Check out their social media pages. Do you like what you see? Do they have a newsletter that you can read? Can you see some before-and-after photos of work they have done? This is all part of the process.
Lastly, this hasn't been my only job in my many years of adult life. I've worked at places where I saw how clutter or disorganization affected people, their work, their happiness, and their stress levels. I've seen friends and family members lose time and money because of clutter. I do this work so that I can help others live and work in good, effective spaces that promote creativity, efficiency, and passion. It is my hope that if I can help someone create good space, then they will be happier, and they will be able to live out their life goals a little bit easier.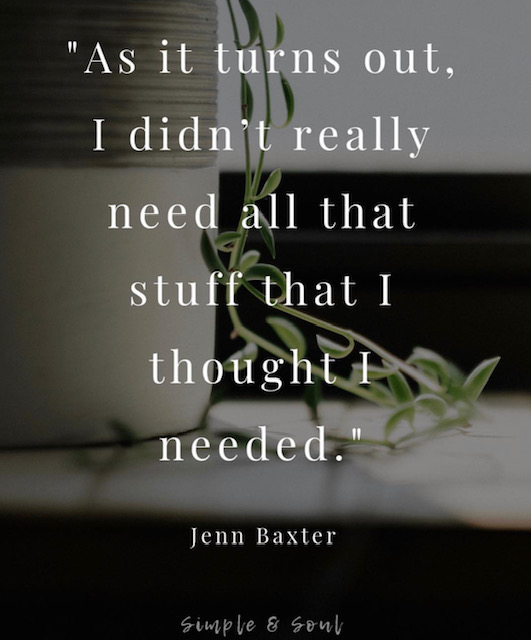 Cheryl Russo
September 2019