Organizing by Cheryl and its owner — that's me! — recently moved from Massachusetts to Georgia. From MA to GA! Savannah to be exact! It's a gorgeous city, and by the number of transplants here from northern states, my big idea to move here to escape the cold New England winters is not so original. I've met more northerners here than born-and-raised Savannahians! We all have the same story. We visited Savannah, fell in love with it, visited again, and then just decided that we had to live here.
This month's blog post is my pretty comprehensive list of things to do when preparing to move out-of-state. In my case, my move was in a car without the help of professional movers. I'm not saying that this is the way to go, but that is how I did it. My list will work for you whether you're moving your stuff on your own or hiring movers. And it also works whether you're buying a condo/house/townhouse or renting an apartment.
Please note that some of these items can be done months or weeks in advance… The list is mostly chronological with some tasks that could be done earlier or later without any issues. First off, check out the new city and state. Visit several times, if this is feasible. Does the city have all that you want and need in a city? Do you want to live within a 5-minute walk of a gym, yoga studio, coffee shop, library, the beach, a bike path, markets, parks, the highway/freeway, or public transportation?
If you have a favorite coffee that you regularly buy in your current city, find out if you can get it in your new city. Check out the dry cleaners, tailors, and jewelers; that is, of course, if you use these businesses in your current city.
Think of a typical week and of all of the places you go in your current city; does your new city offer the same resources, activities, and events?
Check on flooding in your new area. Visit the neighborhood on a rainy day to see where flooding, if any, occurs. If you're only moving one state over, then some of this won't be necessary, but if you're moving from Maine to California, for example, then you really need to do some homework on the weather and climate.
Check on things that could be noisy like trains, dogs, flight paths, hospitals, schools, or anything else that could cause you stress in terms of getting a good night's sleep. Also, is your new home near a fried food restaurant? Will you smell fried food every night? Are you near a sports park or arena? Will there be traffic frequently near your home? I lived in Salem, Massachusetts twice in my life, and in late October, it was difficult getting home from work due to the massive numbers of visitors pouring into the city for Halloween festivities.
If you are moving into a building or multi-family home, check to see if the neighbors are smokers, loud, etc. Check on anything that you think could cause you to not want to live there.
Check out the local Facebook community pages, Free Cycle pages, NextDoor, and other websites, apps, and resources to get a sense of the new neighborhood/city/state. Read articles and blog posts written about your new area.
If you currently live in an apartment, give 30-90 days' notice of moving out depending on your state's laws or your landlord's requirements.
Check public transportation in your new city. Do you currently use a ride sharing service? Does the new city have one?
Tell family, friends, business contacts, and acquaintances about your move.
If you are selling your home, then there are a lot of things you'll need to do including cleaning it out, hiring a realtor, hiring a stager, possibly getting a temporary storage unit, having it professionally cleaned and/or painted, etc. Your realtor will help you with all of the necessary steps.
You can always start to donate things like clothing, furniture, dishes, glasses, etc. if you won't need them in your new home.
Register to vote; find your polling location; learn about local government.
Find and secure your new apartment/condo; this, of course, could happen at any point along this list.
Once you find a place, check things that seem obvious like windows. I once lived in a place with huge, gorgeous windows that only opened four inches. It was a safety thing; I didn't have kids or anything that would fall out of an eighth-story window, but the management would not change them for me. In the south, where I live now, there are many homes that have windows but no screens. I was told that this is common in the south. If you are used to screens, check the windows.
Check to see if the fireplaces work in your new place; many old homes have fireplaces that don't work anymore. This is true for places in the south but also in some older homes in New England. I've lived in a few places with fireplaces that did not function.
Get boxes, tape, markers, and bubble wrap. Sometimes you can get the boxes for free if a friend has just moved or if your local liquor store has some to give away.
If you don't want to do the moving yourself, research moving companies. Then set up the dates with the movers. Ask all of your questions before booking them. Moving companies and professional organizers will do your packing for you! If this sounds good to you, look into it!
Mail forwarding: this can be done weeks ahead of time since you enter the date online, and the forwarding starts as of that date. So once you know your new address, you can go online and do this.
Pack a little each week for six to nine months before the move (…if you have this luxury!). Don't try to do it all in one or two days! And as you get closer to the move date, buy meals that don't require a lot of pots and pans. You'll want to start packing some of those things away. Make things easy for yourself!
Open bank accounts in your new city, but keep your old ones for a little while so that you have the flexibility to pay bills from either bank.
Get either apartment or condo/home owner's insurance.
Change any prescriptions to a pharmacy in your new location. Talk with your pharmacy about this; you might need your doctor to write up a new prescription.
Set up electric, water, sewer, trash pick-up, and gas/oil in the new place. Some of this might not apply to you.
Cancel your current utilities. This can be done ahead of time online since you enter the "end date."
Set up internet and cable in your new home, and end it in your current home. This can also be done online ahead of time.
Ship light items in medium boxes about a week ahead of time. There's a box size that is considered "oversized" by the post office, and if you get that sized box, then you are charged an "oversized" rate. Check on this with your local post office. Or you can ship items via FedEx or UPS.
If you're having a going-away party, tell friends and family "no gifts," so that you don't have more "stuff" to pack, but if they insist, ask for gift cards or money for things you'll need once you're in your new city. Of course, this is a delicate topic, so use your own judgment!
Pack a box of things you'll need immediately: toothpaste, laundry detergent, coffee, medicine, phone chargers, wallet, ID, money, checks, credit cards, etc. Label this box, "OPEN IMMEDIATELY."
Get keys to your new home. Set up a move-in date.
If you are driving to a new state, and if it's far away, pack car snacks and water. Download books or podcasts to listen to on the drive. Find out if there's a restaurant that you've heard about along the way, and stop there for dinner. Don't take this part of the plan lightly. Get enough sleep during the nights leading up to the drive. Always have plenty of gas. Make sure your car is up-to-date on its maintenance.
Change your address online with all companies and agencies: credit cards, banks, insurance companies, subscriptions (magazines, newspapers, monthly subscription boxes), online accounts (Amazon, Sephora, Gap, Macy's, Banana Republic, LOFT, other clothing stores, or wherever you shop), your CPA, the IRS, Social Security, retirement board or contacts (pensions, IRAs), local pharmacy, doctor, dentist, other medical professionals, gym, etc.
If you own your own business: look into becoming an LLC in the new state; register your business in the new state; call the local chamber of commerce before moving. Talk with the membership person. Ask questions about what types of activities they offer. Ask how many members the chamber has. Decide if you want to join the chamber. Get business referrals. Ask family and friends if they know anyone in the new city who could be a helpful business contact. Update your business insurance, payroll, etc. Update your website, your Google info, and your Yelp (or any other online review site) info. Look for local business groups: meet-ups, BNIs, etc. And once you're there, bring your business cards everywhere!
Whatever you do, remember that this is a big change, and we can sometimes get stressed or act differently when going through changes. Get enough sleep, do a lot of self care, listen to music, get help and support from family and friends, don't rush, keep notes and lists, double check things, give yourself plenty of time, and look forward to new adventures in your new home!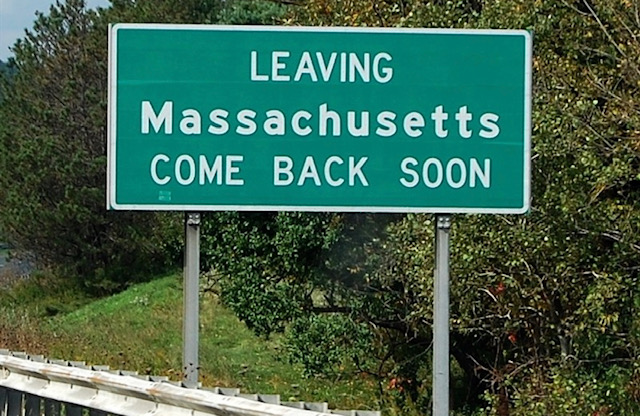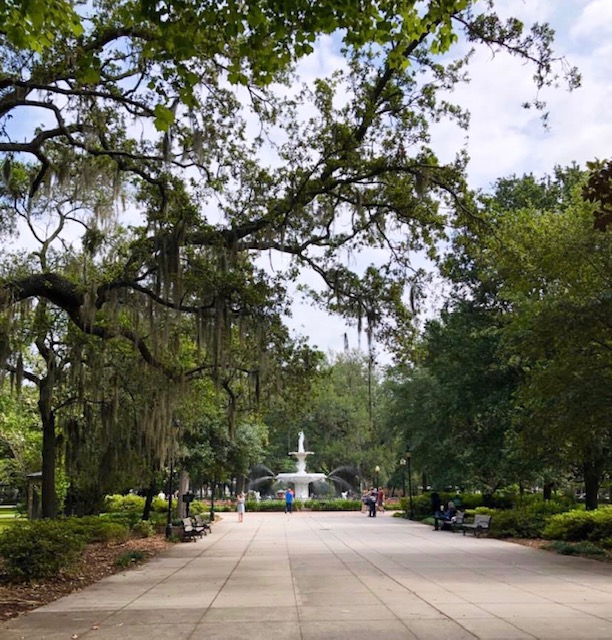 Cheryl Russo
January 2020