Here we are…still deep into a global pandemic with really no end in sight. Yes, I thought I'd start this blog off on a positive note! If you're feeling my sarcasm, then it worked! If you're like me, you wake up every morning after a less-than-restful night's sleep feeling tired and frustrated with life. But then you make coffee, have some breakfast, watch a bit of news, and think: OK, I'm going to try to make today a positive, productive, non-stressful day! And maybe much of the day fits that goal, but by the end of the day, you feel tired, anxious, and annoyed. And then someone asks you, or you ask yourself, "What's for dinner?" And you feel even more annoyed because after 235 nights of answering this question, you're about done with it!
We are all feeling some stress right now; the news has been reporting spikes in the numbers of folks seeking therapy and feeling more depressed than normal. And yes, alcohol sales are still on the rise. We are going through a really difficult time and have been since mid-March. We all know by now that it's mostly due to the uncertainty of it all. We cannot plan events and celebrations, nor can we let our collective guard down and just relax and "be normal." Some of us have gone back to work and school, while others have maintained lock-down mode, despite feeling bored and tired of it. By now, I think we are all used to grabbing our masks and hand sanitizer as we run out the door to get groceries or to go to the pharmacy or wherever. We have adapted…somewhat.
I've learned that the best way for me to deal with this is to do the following: 1) try NOT to plan things more than a day or two in advance; 2) continue with focused self care daily, whether that's an afternoon walk, eating a cookie or two, meeting a friend for fancy sorbet, getting as much normal sleep as I can, eating well, not engaging in social media rants/arguments, or not expecting too much of myself right now; 3) think before acting; and lastly, 4) only say yes to those things that align with my style, my values, and my soul. I especially think that this last one is key. Because everything is so uncertain right now, we might be tempted to say yes to random things, events, tasks, volunteer opportunities, and more that really don't fit with how we want to be living, especially now. Be careful of this!
Be safe! Remember that we are all in this together, and know that you are in charge of what you allow yourself to feel and do and think. Thank you for reading! Reach out to me on my website or through social media anytime! Peace.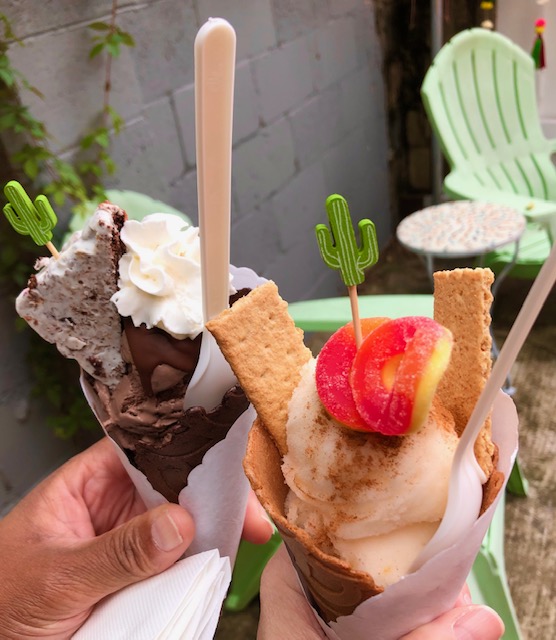 Cheryl Russo
October 2020