Finally we are finished with 2020! I know that I'm not the only person who feels a sense of relief that that miserable year is now over. However, we are still sadly in the midst of a deadly, global pandemic, and the numbers of cases and deaths are on the rise. We must continue to be safe by wearing masks, washing our hands, keeping our distance from people who don't live in our homes, and avoiding crowds. I too am experiencing pandemic fatigue; however, I'm trying to be hopeful as we learn about vaccines and progress in terms of a plan to tackle this pandemic.
In this blog post, I'd like to remind you of the ways in which I can help you in this new year and during this pandemic. As you know, I'm a professional organizer, and it's my job to help you to declutter, organize, donate old clothes and other items, set up efficient systems both in your home and in your office, and design spaces that will work both functionally and visually for you.
Since the pandemic started, I've done a bit of pivoting in that I'm doing more virtual organizing sessions now than ever before. The only difference between virtual organizing sessions and in-person sessions is that you do all of the moving of items when we are virtually working together; I'll guide you in this process, but I won't be there next to you. I use both Zoom and FaceTime for this option. Contact me to find out details about this flexible (and cheaper!) way to work with me!
Another way that I can help you during this time is through virtual classes. I am available to host a 45-minute online class for you, your family, your friends, or your colleagues! We could even do a class related to an organizing book that you and your book club just read! You get to chose the topic! If you want me to teach you about minimalism, I can do that! If you'd rather learn how to create a capsule wardrobe, that's an option too! Would you like to learn tips for keeping your kitchen organized? We can do that! Whatever organizing-related topic you'd like, I can do! Just contact me to discuss what topic or topics you'd like and to choose a date and time for the class.
Lastly, if you'd like to work with me in a way that combines the above two options, we can do that too. I can set up check ins with you as well to hold you accountable to doing regular decluttering tasks. I'm flexible, and my main goal is to work with you in the way that best serves you. I'm always here in between sessions as well for a quick check in, email, text, or chat to get you motivated. I love what I do, and I know how it feels to get your home or office exactly as you want it. Let's work together!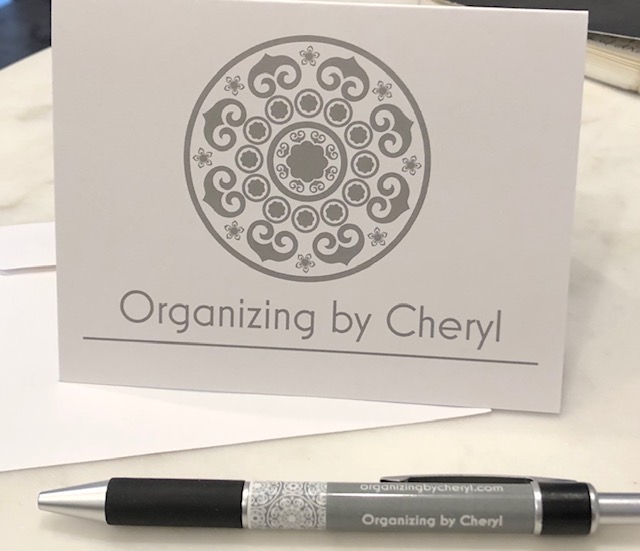 Cheryl Russo
January 2021